Le Vibrazioni ready to rock Italy with recently announced Summer Tour 2022
Time for some good news for the shareholders of the Le Vibrazioni Image Rights Catalogue. On 21 May 2022, the italian band announced on their social media the launch of their Summer Tour 2022, in collaboration with Artist First and Color Sound, which will take them around Italy for 16 already planned live shows, and more to be announced soon.
After the enforced limitations the Italian band had to face for live performances, because of the Covid-19 restrictions in Italy - which inevitably had an impact on the generated royalties for the listed images rights on the ANote Music platform - the announcement of new tour dates comes as an exciting new update, as this will surely have a positive impact on the catalogue's performance in terms of royalty income flows.
The catalogue which includes Le Vibrazioni's image rights, guarantees its share-holders a split of the compensation the band receives each time they participate in a public performance or concert, with royalties being distributed on the ANote Music Platform on a quarterly basis, for a total listing period of 5 years (listing term of 4y2m remaining).
So without further ado, let's see the band shine on stage and the royalties being generated!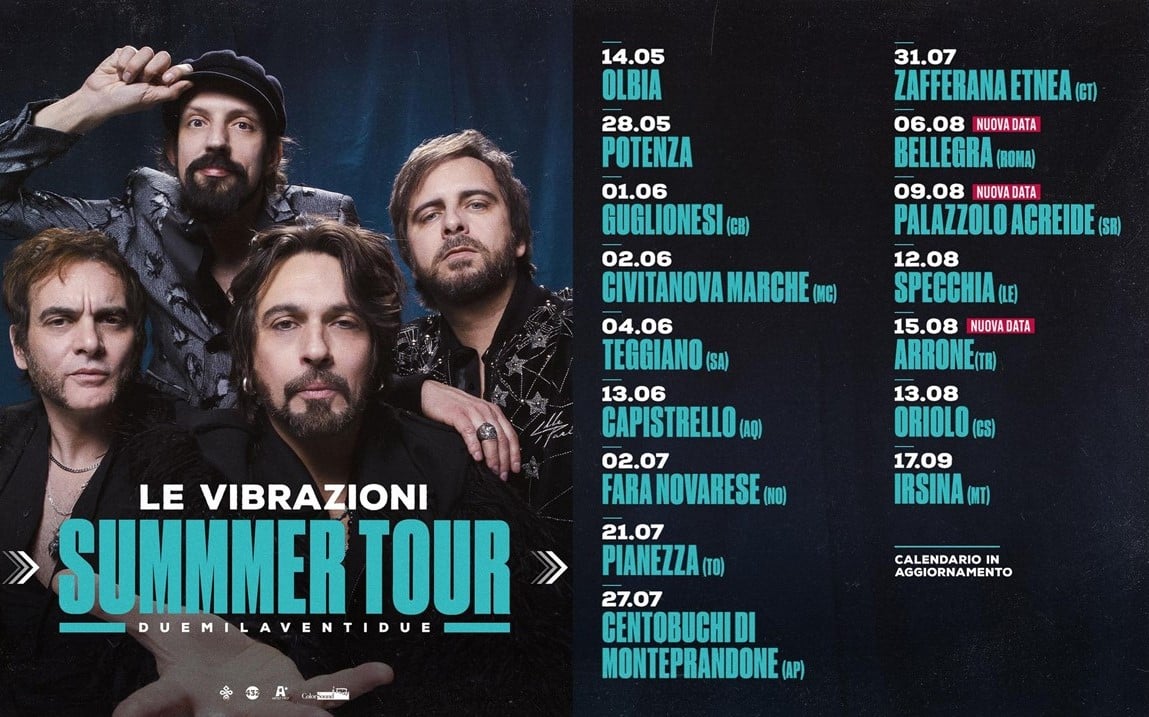 Image: Le Vibrazioni Summer Tour 2022
Source: Instagram
Looking to learn more about this music catalogue? Go visit the ANote Music platform, create an account or log in, and discover all financial details and relevant insights about all aforementioned assets. Click here to visit the platform.
Stay tuned!