Summer Tour 2023: Le Vibrazioni announces new dates
The beginning of the second quarter of 2023 brings fresh and good news for the investors of the Le Vibrazioni Image Rights catalogue - which is available for trading on ANote Music.
Following the conclusion of their 'Le Vibrazioni Club Tour 2023' - which has seen the band playing in some of the major venues in the Italian cities of Rome, Milan and Turin during the month of March - the band, in collaboration with Artist First and Color Sound, has recently announced on their social media profiles the first dates of the 'Le Vibrazioni Summer Tour 2023'. The new tour includes 18 already announced live shows all over Italy and more dates to be added soon.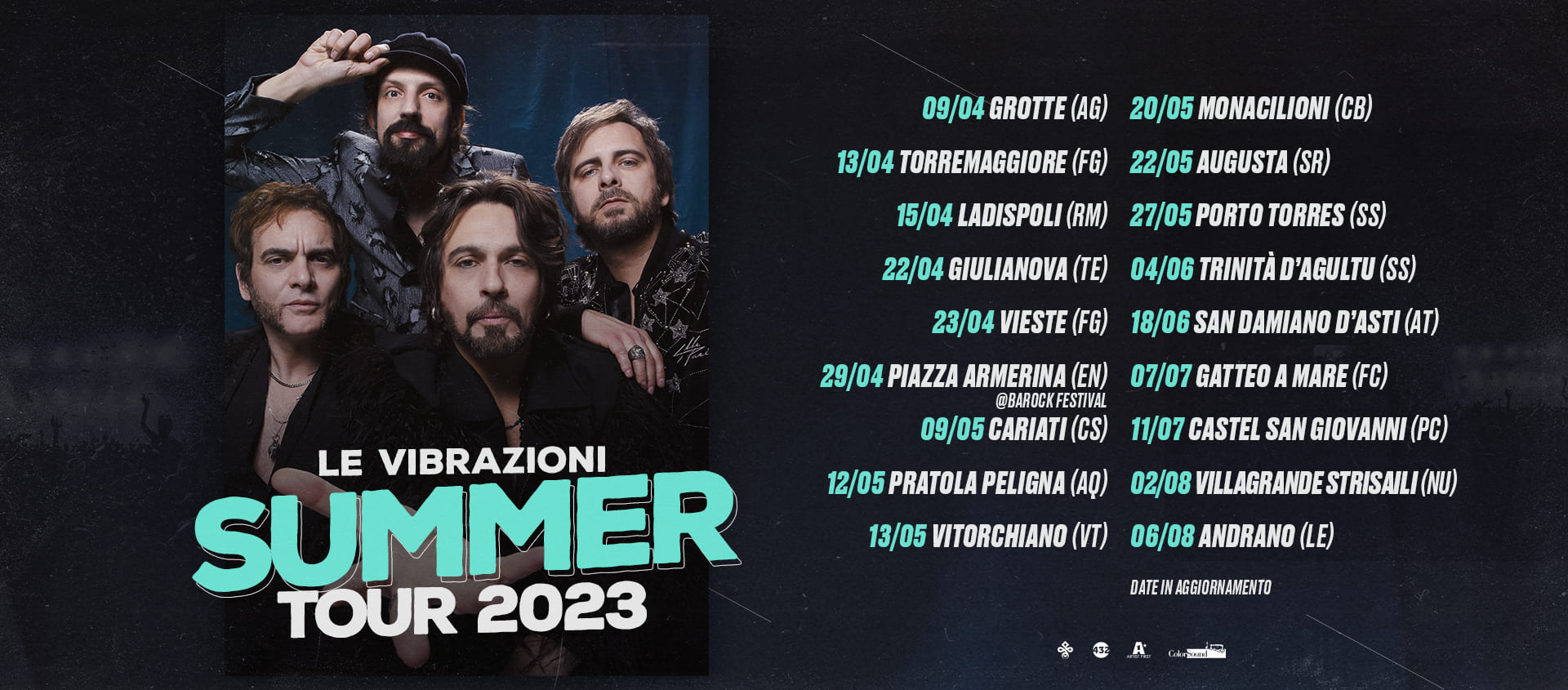 As we publish, only three days are left before the new tour will kick off. These newly added dates will automatically translate in new royalty flows for investors in this catalogue on the ANote Music platform, who can already mentally start preparing themselves to receive the payout in the future.
Looking to learn more about this music catalogue? Go visit the ANote Music platform, create an account or log in, and discover all financial details and relevant insights about it. Click here to visit the platform.
Stay tuned!