Silver Creator Award for IRMA Records' AcidJazz YouTube Channel
During the run of 2020 IRMA Records decided to strategically invest more time and effort in the way content is being distributed on YouTube. Ever since, their YouTube channels have been booming, resulting in millions of new views and receiving the streaming platform's Silver Creator Award.
With new and improved creative visual artworks, IRMA Records launched their first 24/7 livestream mid last year. Following the positive feedback of online audiences, three more non-stop streams were published till date.
The publisher received the award for its dedicated AcidJazz channel that has roughly doubled its fanbase from 60,000 back in November 2020 to over 134,000 subscribers today. The channel includes the following streams:
Being just a few thousand subscribers shy of reaching the 100K subscribers milestone, it won't take long before IRMA Records Official YouTube channel also receives the award. With a Funky Jazz Radio – 24/7 livestream, the channel currently attracts the ears of many.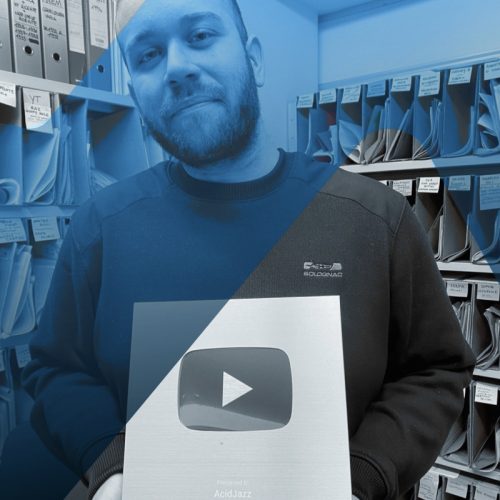 Raffaele Lauretti, Head of Digital at IRMA Records with the Silver Creator Award
The IRMA Records Publishing catalogue (ID003) listed on the ANote Music Platform, currently includes more than 10,000 tracks, including big hits of the Dance, Hip Hop, House, Acid Jazz, Groovy lounge, Pop and Indie music scenes. The steady growth that the IRMA Records Publishing Catalogue reported during Q4 2020 is kept at a constant throughout the first trimester of Q1 2021 as well.
The continual, stable growth in IRMA's audience, content and engagement can signify a collateral positive mark on the projected future revenue flows of the catalogue.
Stay tuned!